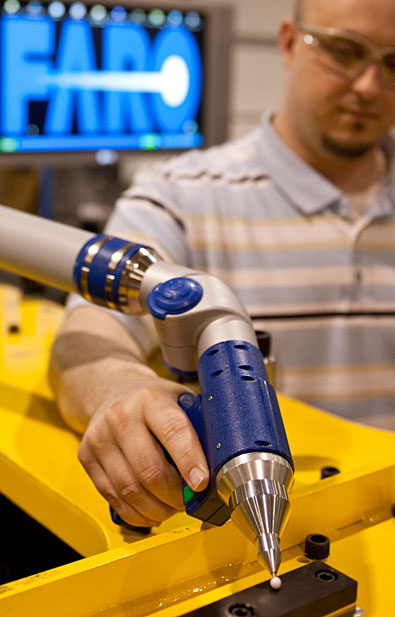 Manufacturing solutions are never cookie-cutter. Each program needs to be analyzed, customized, designed and manufactured to add value to the process. We take that very seriously at Hawk Technology. No matter how things have been done in the past, we engineer, design and build the best solution for tomorrow.
Our 54,000 square foot manufacturing facility is centrally located in the Midwest, in Rock Island, Illinois. With everything under one roof, including the manufacturing operation, we are able to manage and monitor the entire design and manufacturing cycle. This allows us to better control costs and gives us flexibility in meeting customers' needs. Our staff includes engineers, designers, project managers, technical writers, toolmakers, boring mill operators, machinists, welders, quality assurance inspectors, maintenance and shipping personnel. From the design to the development of tooling, robotic, and consumer products for domestic, international, and military industries we go beyond every day.

Mission Statement
To lead the industry by providing superior services and products that maximize our customer's
productivity and success.
History
Hawk Technology Ltd, was founded in 1994. The company was bought by Josh and Patty Clare in 2007. In early 2007, all aspects of Hawk Technology were brought under one roof. Over a million dollars has been invested in equipment and talent to position us to fullfil our mission.